Rotary Youth Leadership Competition is a well established competition organised and promoted by Rotary International in Great Britain and Ireland. This competition is one  of the longest running youth projects and it rewards young people with clear leadership potential based on their extra-curricular activities.
This year Edel Connolly was the student who went forward to represent Loreto College in the Regional Finals and she was presented with a Certificate – well done Edel!
Edel Connolly receiving her Certificate from Acting Club President Alan Spain, November 2016
Student Elections took place at the end of September to elect members to the Student Council 2016/2017 .   Well Done to all the students who put their names forward and congratulations to those who were Elected!  Thanks to Ms Theresa Sheelan and Mr Robbie Glynn for all their hard work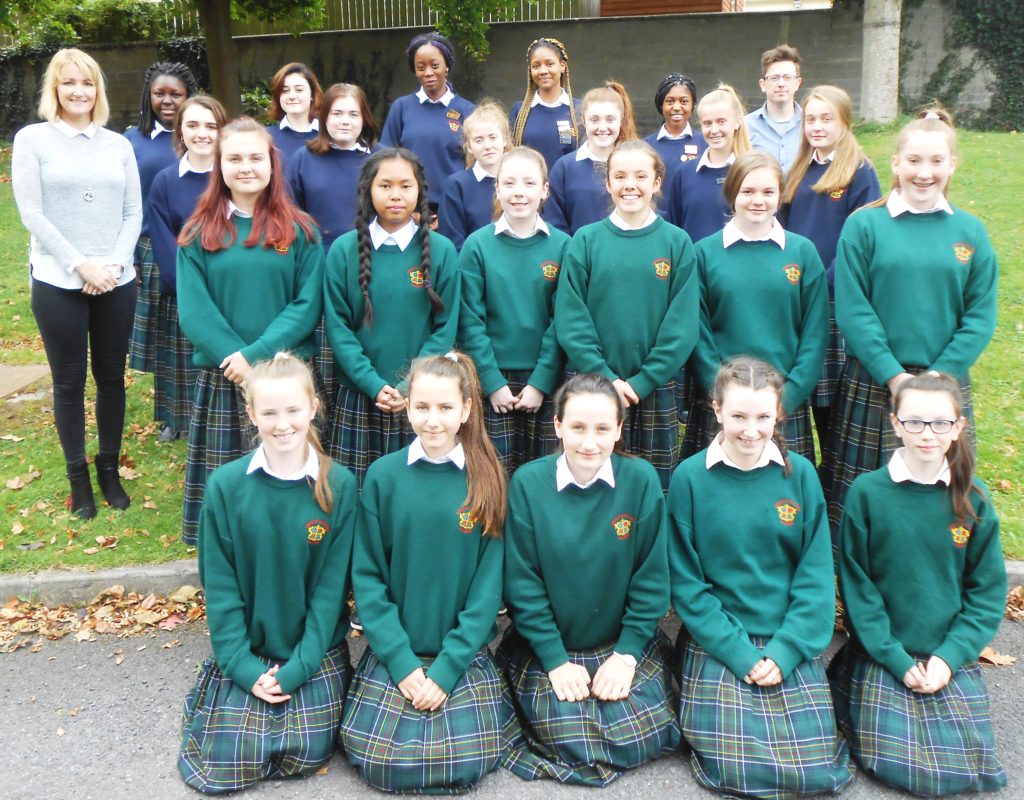 Members of our Student Council 2016
Academic Awards and Setting up of Committees took place on Monday, 19 September.  We were delighted to welcome back some of the Leaving Cert students and acknowledge their success.  Sr. Brigid Tunney spoke to the students and we thank her for making the occasion so special.  Students from the various year groups were also given awards for their academic achievements .  The formation of the various committees were finalised – we have a diverse number of committees from Lost Property, Catering, Games to Leadership.  Click here for photos
Head Girl and Deputy Head Girl 2016/17

Leaving Certificate Leadership Committee 2016/17
One of the Central tenets of the Loreto Philosophy of Education is 'to liberate, empower and motivate students to use their individual talents with confidence, creativity and generosity of spirit'.  Giving students actual leaderships roles in the school is one of the ways in which we, as a teaching staff, strive to promote and develop skills of leadership and responsibility in our students.
It is this tradition that the 6th Year Leadership Committee is set up each year in our school and the liaison person to assist students, to delegate roles and to give out jobs is the Deputy Principal, Ms Sharon Gunn.  The duties involved include assisting in the running of the school during break times by ensuring that students leave and enter the school in an orderly fashion, by overseeing clean-up duties and by being available for students.  The Committee also assist during Parent/Teacher Meetings and other school functions such as prize-giving, 6th Year Graduation and other such celebrations.
To assist the students in their roles they are given formal leadership training.  The Leadership Committee are also invited to offer suggestions which may help to improve how we operate.  The Committee is formally inducted at the beginning of each school year.