There is a Great Wealth of talent in the school especially in the Art Department.
We will be adding to this page on a regular basis so please do check back. Photo Album – click to open
The First Year Students got Festive in December and treated us to a lovely display of Snowmen and Penguins in a Winter-wonderland Setting – they displayed their work for us all to enjoy!
Jigsaw Mental Health organisation held an Art Competition open to all students with a Christmas message theme -the first year students produced some lovely posters for the competition – well done to everyone who took part! Click here for some photos
Art Gallery 2017/18 – click to open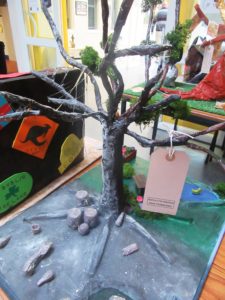 In the meantime you can check out our art galleries for 2016/17 here!
Our Art Gallery for 2016/17 – click here