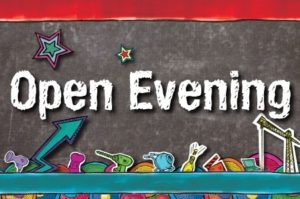 We are Delighted to Welcome you to our Virtual Open Evening 2021!
Click here for link to Video Presentation
Please Click here for a link to our Incoming First Year Meeting Video presentation:
Click here to access our Loreto College Prospectus
(According to the provisions of the Education Act 2018)
Loreto College Swords is a Catholic Voluntary Secondary School for Girls, under the Trusteeship of the Loreto Education Trust and committed to the Principles of the Loreto Educational Philosophy.
The school operates within the free education scheme, under the Articles of Management of Catholic Secondary Schools, and within the rules laid down by the Department of Education and Science. The school depends on Department of Education funding in relation to grants and teacher allocation. Therefore, all aspects of this policy are within the context and parameters of the funding and resources available from and provided by the Department of Education.
Having regard to the resources available and provided (referred to above), the school supports the principles of:
Inclusiveness
Equality of access and participation in the school
Parental choice in relation to enrolment in school
Respect for diversity of values, beliefs, traditions, languages and ways of life in Irish society.
1. Procedures to be followed for Student applying for First Year 2022 who is presently in Primary School
Please Refer to our Admissions Notice for First Year 2022
You can View and Download our Admissions Policy
Admission Policy Document 2022 Onwards (click to open)
The Admissions Form for First Year 2022 can be downloaded here:
Admissions Form from 2022 (click to open)
Admissions Forms will only be accepted from 1 October to 22 October inclusive – page one will be signed by the office and a copy of this page will be returned to the applicant as their receipt – it is the responsibility of the applicant to ensure they receive a receipt.
Admission Forms will not be accepted prior to 1 October 2021 and any forms sent into the school before this date will be returned to applicant.
* * * * * * * *
2. Procedure to be followed for Students who wish to Transfer from another Post Primary School into Loreto College, Swords (Not for Students applying from Primary School)
You can download and print the Transfer Form – please complete all parts of the form before returning to the School
Click for Transfer Form 2022
Please Note Form must be completed fully and School Reports attached.