Jigsaw's One Good School is an initiative which supports the mental health and wellbeing of young people by developing a shared responsibility across the whole school community.
Our school took part in this initiative during 2019/2020 and successfully completed it last year.
We will hang our One Good School plaque with pride in our school's front porch.
1st and 6th Year Students Celebrated Mass on Thursday, 16 September. We held the mass outside and we thank Fr. Anthony and the Religion/Music teachers who prepared a lovely celebration. Click here for photos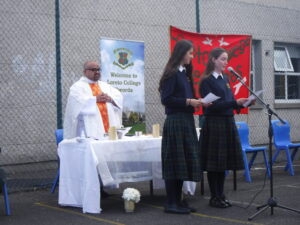 Big Sister Programme – in September each of the 6th Year students meet with the 1st Year students and are paired off.
Friendships are developed and a mentor like system is set in place. This programme is facilitated by the school Chaplain Ms. Betty Cronin
and it works extremely well. Click here for some photos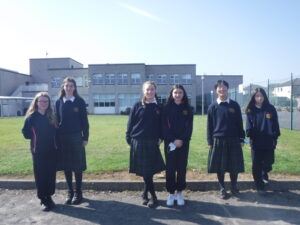 Big Sister Little Sister/Opening School Mass/Jigsaw